4 tags
Weekend Reads
Gizmodo discovers a genius cheese grater business card designed by marketing firm J. Walter Thompson for Bon Vivant Cheese Shop in Brazil. http://gizmodo.com/of-course-a-cheese-store-has-a-tiny-grater-business-car-505465406 American Food Roots covers the inspiration behind an American twist on Filipino...
3 tags
3 tags
In Season: Green Almonds
by Adriana Lucci I distinctly remember trying green almonds for the first time. I had just meandered into a farmer's market in Paris and found myself between two stalls; one vending small cylinders of goat cheese with ash-ripened rinds, the other towers of jarred marmalades resembling stained glass windows as the spring sun shone through them. In front of me was a humble white tent like all the...
Mother's Day Reads
Happy Mother's Day!  How to grill blue crab, the resilient crustacean residing in the Gulf of Mexico; from Texas Monthly. Photo: Blue crab in holding tank by Meredith Paige. http://www.texasmonthly.com/story/barbecued-crabs-recipe Should you have to be 21 before you can drink coffee? The Atlantic reports that the U.S. Food and Drug Administration announced a plan to investigate and potentially...
2 tags
4 tags
3 tags
Weekend Reads
For all things Derby Day, including current rack conditions, odds, and updates, we turn to the Daily Racing Form. http://www.drf.com/news/kentucky-derby This week Lucky Peach is posting four James Beard award-winning articles that were originally published in the magazine on their tumblr page. Here's the first: http://lky.ph/post/49261745544/fuchsia-dunlop-londons-chinatown From Grub Street:...
5 tags
A little gift for those who take care of others
With everything that's happened over the past few weeks, we weren't surprised to see so many people coming forward to give freely to the many charitable causes supporting the victims of the Boston bombing, West, Texas fertilizer plant explosion, and Midwest flooding. Whether it is Boston's One Fund, the National Fallen Firefighters Foundation on the ground in Texas, or...
3 tags
The Global Classroom & Online Learning
With the internet and digital age dictating the current student's every move, universities worldwide have adapted their model of teaching by incorporating online courses and podcasts. Culinary and food courses are not exempt from this change as chefs and professors are collaborating to create a global classroom for food learning. What's exciting is that you don't always have to be an...
4 tags
Weekend Reads
The latest publication from Michael Pollan, Cooked, "surveys how the four classical elements—fire, water, air and earth—transform plants and animals into food." Check out a write up, interview, and excerpt of the book at NPR. http://www.npr.org/2013/04/21/177501735/fire-water-air-earth-michael-pollan-gets-elemental-in-cooked We weren't the only folks disappointed when Mark Bittman chose to...
3 tags
Watch
Sommelier and winemaker Rajat Parr interviews wine importer and taste maker Kermit Lynch. They talk Burgundy, balance, and natural wines.
4 tags
Science and Food at UCLA with Chef Alex Atala
Professor Amy Rowat leads a popular undergraduate course titled "Science and Food: The Physical and Molecular Origins of What We Eat" for UCLA's Life Sciences program. The class offers students the chance to learn the origins of food texture and flavor – i.e. why lettuce is crispy, or why different cuts of meat have different textures. The class is punctuated with course lectures by...
2 tags
Weekend Reads
Via Edible Manhattan: In the East Village of New York City, known for having some of the world's best tap water, a café just opened up that serves only water. Customers can choose whether they'd like to add flavors, vitamins, electrolytes and other supplements. http://www.ediblemanhattan.com/departments/notable-edibles/a-cafe-that-serves-only-water/ From Lucky Peach: "A look forward in...
3 tags
1 tag
3 tags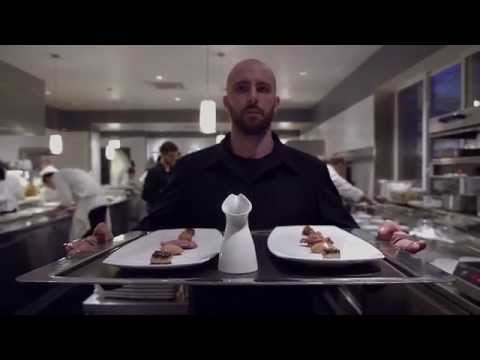 4 tags
Watch
We love this simple yet ever so beautiful video from Jennifer Davick about a spenser favorite, Benton's Country Hams.
4 tags
4 tags
2 tags
4 tags
1 tag
Hey y'all. We've spent the last few months diving into how best to grow the spenser community as well as how to forge a stronger online relationship with and for our readers.  We're excited to announce some changes to the spenser format that we think will bring these goals to fruition.  Our magazine will now launch quarterly online, but our email subscribers will start to receive a monthly...
4 tags
2 tags
"It doesn't have to mean that this is a world of just loss and sorrow and..."
– Matthew Crebbin, pastor of the Newtown Congregational Church and leader of the Newtown Interfaith Clergy Association, on Christmas Eve, 2012.
6 tags
3 tags
"The darkness of the whole world cannot swallow the glowing of a candle."
– Robert Altinger
3 tags
6 tags
1 tag
"As we express our gratitude, we must never forget that the highest appreciation..."
– - John F. Kennedy
3 tags
5 tags
5 tags
3 tags
2 tags
3 tags
7 tags
"It takes a long time to grow young."
– Pablo Picasso Happy Birthday to a very special spenser staffer! Thanks for keeping us in search of all that is delicious in food & drink!!
3 tags
3 tags
2 tags
4 tags
4 tags
3 tags
1 tag
2 tags
1 tag
"For last year's words belong to last year's language And next..."
– T.S. Eliot
2 tags
3 tags
1 tag
"My meaning simply is, that whatever I have tried to do in life, I have tried..."
– Charles Dickens
2 tags